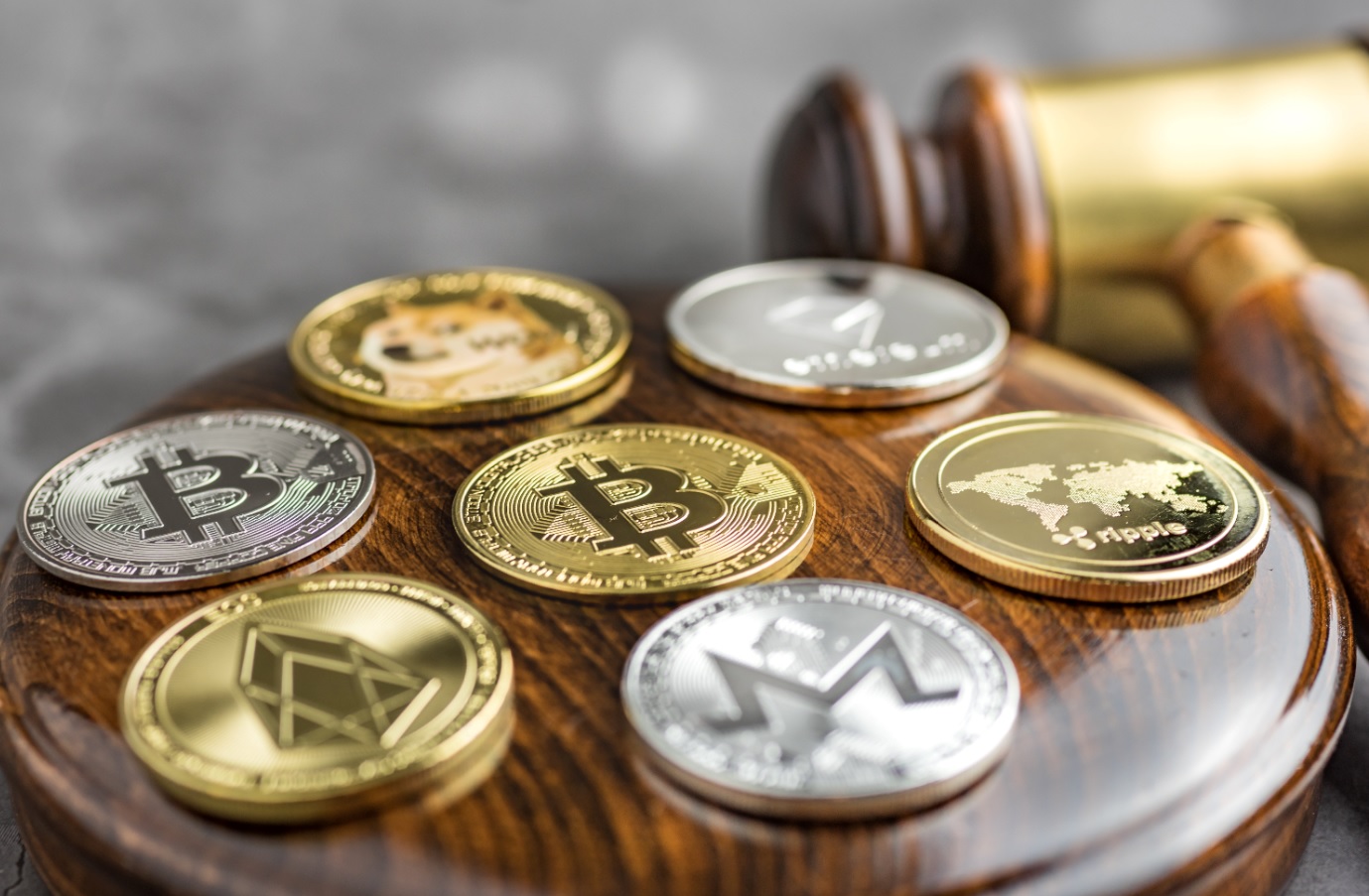 This week, major cryptocurrencies suffered a massive slump as the broader market receded after plans to hike rates were confirmed. The minutes of the FOMC meeting indicated that the US Federal Reserve is considering a possible rate hike in March.
Major crypto assets (excluding Tether and USD Coin Stables) have all fallen double digits in the past 7 days. Solana (SOL), Ethereum (ETH) and Binance Coin (BNB) lead the losses with 19.47%, 13.97% and 13.15% respectively (as of today). The leading cryptocurrency is also trading in the red – down 12.01% in the past 7 days.
Here's a look at the major headlines outside of the market for the first week of the year.
Shark Tank's Kevin O'Leary is betting that NFTs will grow larger than Bitcoin
Popular Shark-tank investor Kevin O'Leary recently stated that he was optimistic that NFTs will become much larger than Bitcoin. On a recent edition of the Capital Connection show , he told CNBC that NFTs could well become a much more fluid market, largely due to the strength of their use cases.
NFTs have established themselves as suitable instruments for attracting investment opportunities. These unique tokens allow users to tokenize items and prove ownership of physical assets such as real estate, flashy cars, or expensive watches.
However, the multi-million dollar investor and TV show host noted that he was betting his investment bet on " both sides of this equation". O'Leary previously took a combative approach to Bitcoin. He had labeled the asset "junk" in May 2019, but appeared to have had a change of heart in the past few days.
He now thinks it is a good hedge against inflation and sees it as a way out to turn away from ailing assets like real estate. O'Leary also highlighted the importance of regulation in the development of cryptocurrencies – a comment that comes at a time when the US and other countries are questioning the whole idea of crypto regulation.
Crypto market cap could reach $ 250 trillion by 2030, says Raoul Pal
Raoul Pal said the crypto market could reach $ 250 trillion by 2030. Former Goldman Sachs fund manager Raoul Pal believes Bitcoin's market cap can swell to 100 times its current value of $ 2.2 trillion. Speaking to the Bankless Brasil podcast on the last day of 2021 , Pal said that the forecast growth is feasible if the asset maintains its current course.
In his argument, Pal referred to the current levels of other markets, including bonds and real estate, and noted that their market capitalization is between $ 250 trillion and $ 350 trillion. He predicted that cryptocurrencies will be the first asset to achieve such growth in the shortest possible time in history.
The figures forecast by the Real Vision boss resulted from an extrapolation of the current figures, so that there will be 3.5 billion users by 2030. In terms of regulation, O'Leary argued that smaller altcoins would suffer the most from the negative effects compared to the more established crypto-coins.
Ethereum dominates in development, but others are getting closer and closer
According to a report by crypto investment firm Electric Capital released on Wednesday, Ethereum had the largest share of development in 2021 in a top 5 list, including Polkadot, Cosmos, Solana and Bitcoin.
After reviewing over 500,000 code repositories and 160 million code commits, which count as changes and updates to the code, Electric Capital found over 18,400 active open source developers across all chains every month.
The Ethereum ecosystem had 4,000 developers per month compared to 680 for Bitcoin. The report found that Polkadot has around 1,500 developers while Solana and Cosmos are supported by around 1,000 developers each.
Electric Capital pointed out that other Altcoin ecosystems grew faster than Ethereum itself during the initial phase of Ethereum. At the same time in history as Ethereum, said ecosystems, including NEAR, Polkadot, Solana Binance Smart Chain (BSC), Avalanche and Terra, all better performing.
But despite the competition from the smaller Altcoins, Ethereum is still massively dominating in development. Its ecosystem consists of dApps, protocols, and massive network tools that make it at least 2.8 times larger than the next-ranked Polkadot.
Former CFTC chairman criticizes the Biden administration's approach to crypto regulation
Former chairman of the Commodity Futures Trading Commission (CFTC), Chris Giancarlo, has stated his position that the Biden government's approach to crypto regulation is " very defensive and reactionary" .
Giancarlo questioned President Biden's tactics in the context of a stablecoin report released last year. The report, he said, shows that President Biden is more concerned about what could possibly go wrong rather than focusing on the benefits of " properly channeling innovation".
He insisted that America should act quickly so as not to be left behind on the coming wave of the internet and the development of financial systems. The former regulator also campaigned for clarity in the regulation of private cryptocurrencies. He suggested creating a new division under the joint responsibility of the Consumer Financial Protection Bureau and the Securities and Exchange Commission.
He also recommended that the Crypto Working Group he co-founded be considered in creating the proposed agency, which, while jointly managed, would be independent in terms of finance and licensing.
For the past few days, Giancarlo has been campaigning for research and development through the Massachusetts Institute of Technology in partnership with the Federal Reserve Bank of Boston to develop open source code that could form the foundation for the digital dollar
FTX CEO Sam Bankman-Fried is optimistic that there will be clarity on regulation in 2022
FTX CEO Sam Bankman-Fried spoke to Bloomberg in an interview published early Tuesday. He commented on a variety of topics including NFTs, the Metaverse, the regulatory scene, gaming in crypto, and marketing plans for the FTX brand.
The MIT graduate said he was optimistic and expected regulators around the world to gradually set regulatory requirements for cryptocurrencies in the coming days. Bankman-Fried stressed that once the regulations are set there will be a significant influx of investors and a subsequent spike in the price of Bitcoin.
Regarding the larger crypto landscape, the FTX CEO stated that he expected a breakthrough in stablecoins. Still, he predicted greater involvement from regulators, the CFTC, and the SEC.
He also spoke about the growth of NFTs and thus the emergence of the metaverse. In particular, he cited Facebook's transformation to Meta as a move that will catalyze growth in the space. He also believed that the NFT activity we see today would decrease for a while before big players jumped into the game.
The post Weekly Review: Kevin O'Leary Believes NFTs Will Get Bigger Than BTC appeared first on BitcoinMag.de .