What would you think if I told you "I'm not a plant", at least it would be something strange and it would arouse some curiosity. But on the other hand, if I told you "I want to be an intern, not just another floor in your office", the message would be clearer, you would understand that the objective is surely an internship.
Well, this is the end of a creative process and a personal brand strategyspecifically mine.
I am Teresa Trejo, student of the Master of Marketing of EDM And I'm going to tell you how I got 15 internship offers and 34k views of my post on a network that particularly interested me: LinkedIn. By the way, I am writing this post from my new internship, today is my first day 😉
But, let us start at the beginning: what really is a personal brand?
What do we understand by Personal Brand?
Just like a brand strategy, creating a personal brand strategy It is based on establishing some traits that identify us.
The features we choose have to give coherence when communicating to make us capable of selling ourselves as if it were a product. Therefore, developing a personal brand helps us to differentiate ourselves from the rest.
But don't get overwhelmed, it's not difficult! You just need a method and a bit of creativity. I bring you the method with these 3 steps, the creativity thing… you put it 😉
3 steps to create our Personal Brand
Itziar Oltra, professor at the Master of Marketing of EDMuses Simon Sinek's golden circle theory to design and analyze personal brand strategies.
The objective of this theory focuses on creating and developing the value of an idea, a product or even a business, in our case the personal brand. It consists of three concentric circles, which organized from the center outwards would be: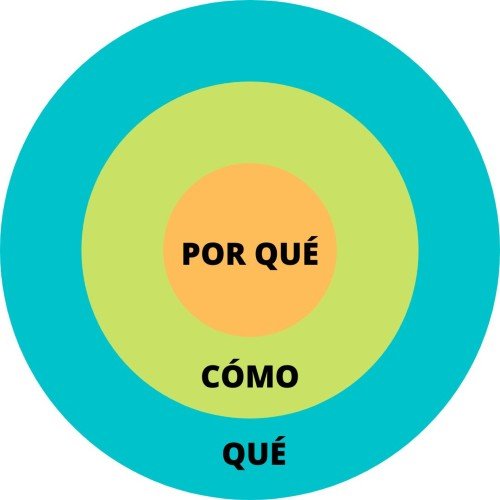 The first circle, the why.
Why are we going to develop a personal brand strategy? And what objective do we seek to achieve?
The second circle, the how.
How are we going to communicate our personal brand? What tone and values ​​do we intend to convey? And what audience are we going to address? Let's define our identity.
The third circle, the what.
What are we going to tell? And what interests our audience?
The challenge, "Create viral content"
I am sorry to inform you that there is no manual to create viral content, however, there are small details that can help us.
José Rochina, Community Manager of the EDM business schooland Jordi Nogués, professor at the Master in Marketing, gave the students some tips to improve our LinkedIn posts and make them more efficient. Here are some of them:
-A good claim or slogan.
-A description according to the content we are publishing.
-Use of hashtags to categorize the content and reach the target audience.
– Mention people and companies involved with the post.
-Generate spaces between lines: it will facilitate reading.
-The links in the post will harm us, it is better to locate them in the comments.
Another important part to keep in mind is to have your personal LinkedIn profile optimized for promote our personal brand. Positioning ourselves with keywords appropriate to our sector will be very useful when it comes to appearing in searches.
To generate interest, and develop your personal brand You must create quality content, we should not limit ourselves to reposting content. With the exception that you consider that it adds value to your contacts.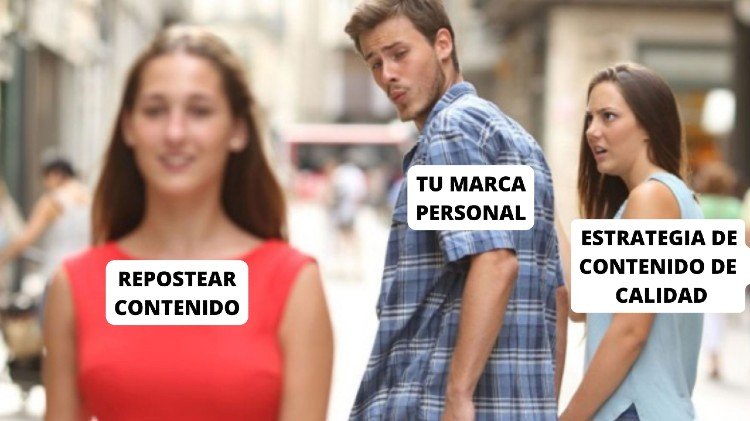 The #NoSoyUnaPlanta campaign
At EDEM they are very focused on the internalization of concepts through practice. Bearing this in mind, what better way to apply what I learned in my search for internships.
I followed the steps of creating a personal brand strategy based on the golden circle:
-Why: to get training practices.
-How: communication based on:
Values ​​such as sincerity, empathy and proactivity. Informal, close and humorous tone. Audience of Marketing and communication professionals.
-What: Create a personal branding campaign on LinkedIn that reflects my personality and knowledge.
personal brand strategy settled, I moved on to the creative process, which resulted in the #NoSoyUnaPlanta campaign. A post optimized to the maximum, full of winks to my personality, which encouraged the audience to collaborate with my objective. It was structured as follows:
-Introduction.
-Description of the objective.
-Personal winks.
-Call to Action, encouraging participation.
-Contact information.
-Link to CV in comments.

As a banner to attract attention and ensure that only the first three lines were displayed, before the famous "… see more" of LinkedIn, I created the following image through the only platform I could afford: Canva.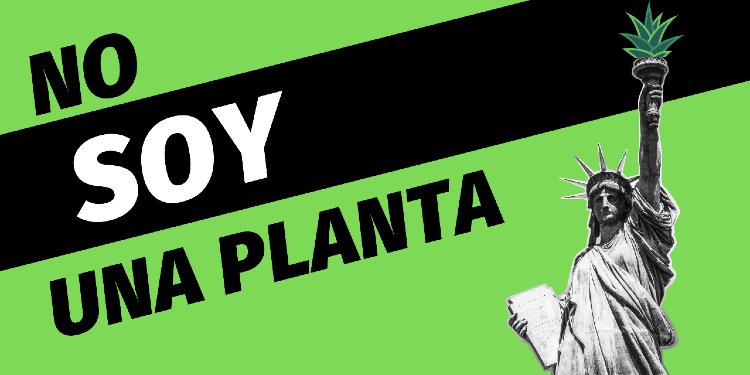 Campaign results.
It managed to generate repercussion and even discussion, it spread through reactions and as a shared post on user profiles. During the first hour, I encouraged acquaintances to view and comment, so that LinkedIn would perceive that the post was of interest.
These were the data obtained:

I also managed to connect with 173 contacts from the Digital Marketing sector. But the most important thing was that the proposed objective was met, I received numerous internship offers and in the end I opted for one of them, where I start working just today.
I would like to leave a sentence that Itziar Oltra, my teacher at Master of Marketing of EDM told us in class, and what I based my personal brand campaign on.
"If you do things, things happen"
For your personal brand to have a reaction, there must first be an action.