---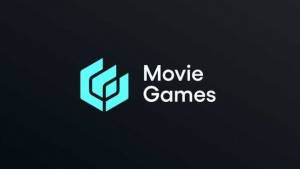 Movie Games is a Polish gaming studio known for its Lust from Beyond title. As Konrad Książak points out, on Comparic24, the group also includes other bands, such as Road Studio with the planned Alaskan Truck Simulator game.
3 times discounted prices
– When it comes to this year 2022, because when it comes to companies from the gaming industry, we mainly look at what they will release soon. The company is planning several of these premieres. They previously said that they are planning up to 10 premieres a year. We'll see how it works. Here we are mainly talking about AA games in terms of the rank of these games. – points out Konrad Książak. – I think that the most interesting premiere for the entire capital group this year will probably be Alaskan Truck Simulator, which is to be released in 2022. The producer is Road Studio, the publisher is i.a. Movie Games. – he also adds.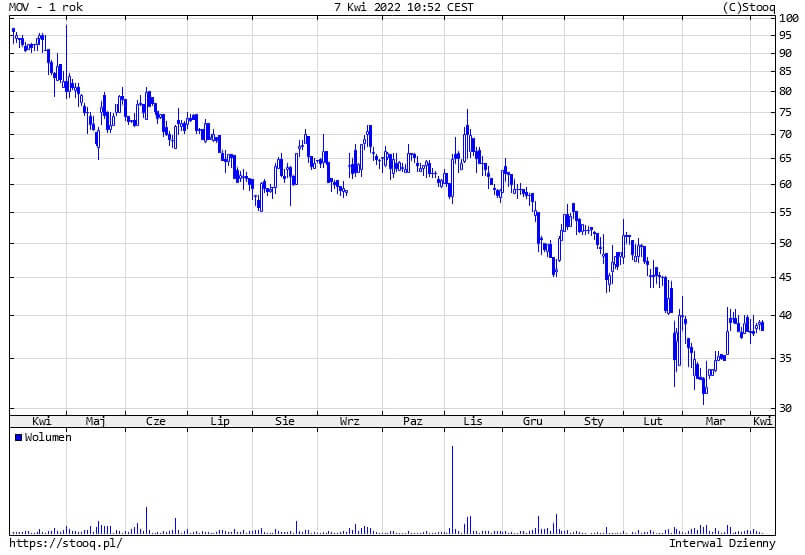 Movie Games quotes in 2021-2022. Source: Stooq.pl Looking at the valuation of Movie Games, it should be noted that the studio has been in a clear downward trend for many months. The current valuation of the company is about PLN 39 per share, while in February 2021 it was even PLN 120 per share, so three times more. Negative sentiment on the company's shares is also the aftermath of the slump in the entire gaming, which was initiated by the unsuccessful premiere of Cyberpunk 2077. It is worth noting that the current valuations are similar to those observed before the pandemic. In February 2020, the valuation of Movie Games was less than PLN 37. It is worth noting that during the first days of the war, the valuation of Movie Games dropped to only PLN 31 per share, but in the end the company rebounded around PLN 40. In turn, during its peaks at the turn of August and September 2020, the studio was valued at up to PLN 140.
Lots of entities in the group
As Konrad Książak points out, on Comparic24, Movie Games is currently the entire structure, which also includes other well-known entities in the Polish gaming industry. Speech here, among others o True Games, Road Studio (which is on the Polish stock exchange), Drago Entertainment, or Pixel Crow, which are also on the Warsaw Stock Exchange.


In turn, Movie Games itself has PlayWay in its shareholding, so one of the largest gaming companies on the Polish stock exchange. The group owns 33.43% of Movie Games shares, which makes them its largest shareholder.
Increases in financial results
– When it comes to gaming companies, we often do not look at financial results, but if we have a company that is a whole capital group that releases 5/6/7 games a year, I think it is worth looking at these financial results. Except that we should not fully look quarter to quarter. – emphasizes Konrad Książak. When looking at the financial results generated by the company, it should be noted that in recent years there has been a noticeable increase in sales revenues. At the end of 2017, Movie Games sales revenues amounted to PLN 2.66 million, while at the end of 2021 it was already PLN 16.41 million, so many times more. Net profits are also growing, which in 2021 amounted to PLN 11.17 million, while a year earlier it was PLN 8.86 million, and before the pandemic (i.e. in 2019) the company earned PLN 837 thousand. zloty. It is worth noting that the company's management board recommends a dividend payment for 2021 in the amount of PLN 1 per share.
Also check:
See other phrases most searched for today: daily stock market comments | amrest stock price | forecast dollar exchange rate 2021 | echo investment stock price | pko shares buy | cargo pkp stock chart | 11 bit studios shares recommendations | Follow us on Google News. Search what is important and stay up to date with the market! Watch us >>