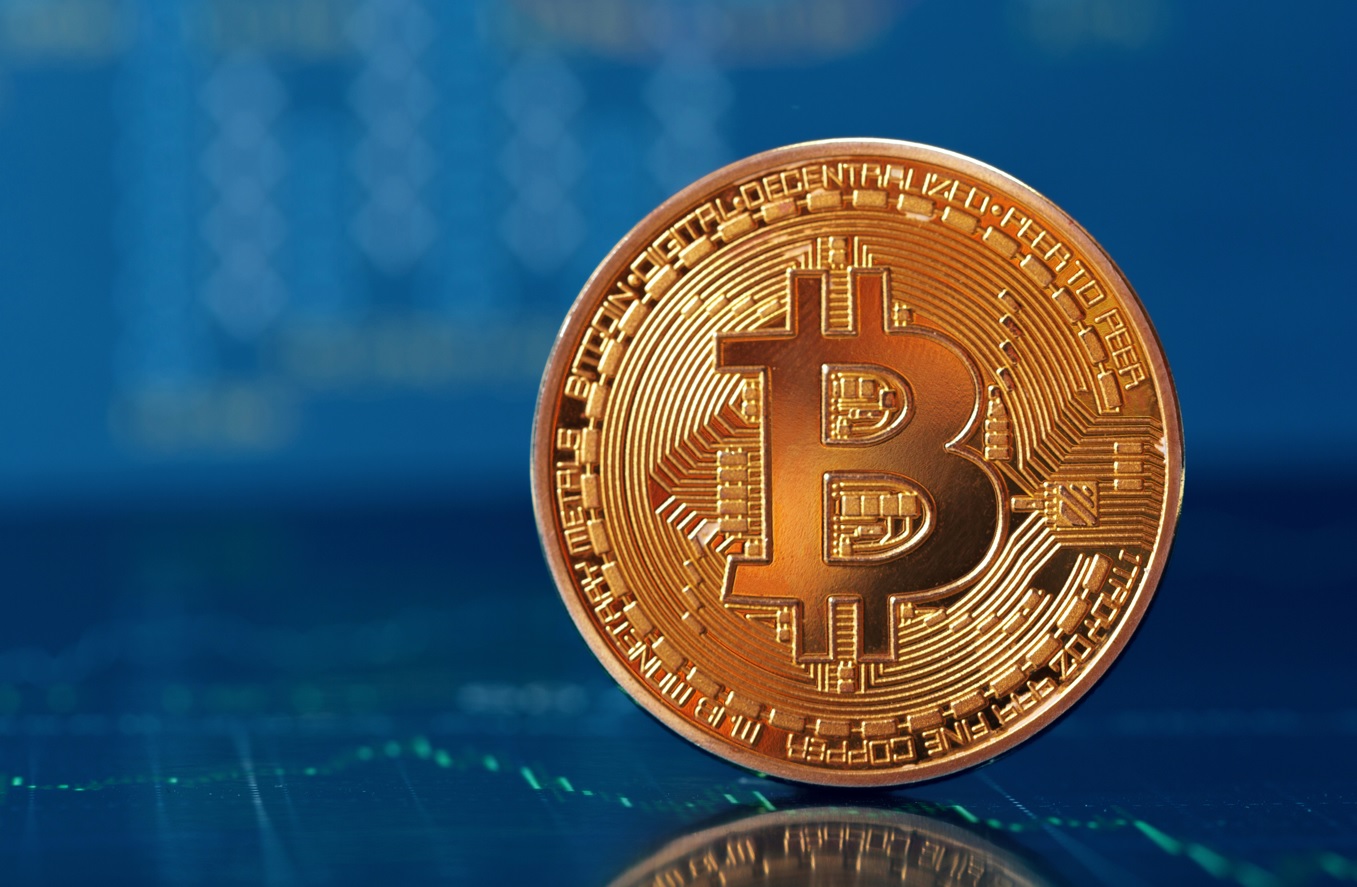 Alden is optimistic that the flagship will remain above $20,000 even if the dip deepens
Bitcoin is trading on the green today and has cleared $37,000
Macroeconomics strategist Lyn Alden has shared her view on Bitcoin, which, like other crypto assets, has suffered significant losses in the recent market slump. In an interview with Kitco News' David Lin earlier this week, Alden noted that the price of the leading cryptocurrency is unlikely to dip below $20,000.
Alden, who runs a stock and investment research firm of the same name, confirmed his forecast, noting that the market is maturing and therefore Bitcoin will not experience massive price fluctuations.
"I would be a bit surprised to see a print below 20,000. However, I'm not ruling it out as an option… Bitcoin has had these 85 percent declines in the past, but it's also had massive blow-off tops in the past. Most indicators showed that it hasn't reached the same level of exuberance this cycle, so you're basically measuring it from a less extreme peak […] The market is more mature in my opinion, so I'd be surprised a little more maturely pressure of 20,000 to see," she noted.
Nevertheless, the chances are not zero
However, the founder of Lyn Alden Investment Strategy did not rule out the possibility of a drop below this level. She warned that the bitcoin market could collapse if major bearish events surrounding bitcoin take place. Specifically, she cited Federal Reserve action as a catalyst for a downtrend.
"The environment I can imagine getting there if I put my bear hat on for a second would basically be the Fed tightening or at least talking about tightening."
This week, Federal Reserve Chair Jerome Powell confirmed plans for a March rate hike remain intact. The cryptocurrency market reacted to the news with many top assets crashing.
In their view, Alden claims that a similar event could trigger a broad sell-off that will send bitcoin price down.
She also mentioned a credit market freeze as another event that could cause the OG crypto to pare gains and fall below USD 20,000. Barring such big events, Alden is confident that Bitcoin will stay above this level.
"I think if you have a liquidity event, if the credit markets freeze, if you have any major events like this, I could see a very illiquid bitcoin top. […] That being said, I would be a bit surprised to see a sustained sub-$20,000 level."
The last time bitcoin traded in this zone was in December 2020. Towards the end of July last year, the bitcoin price briefly plunged to a multi-month low but remained at $29,000.
Bitcoin targets $37,000 ahead of the weekend
After a brief dip to $35,655 at the end of yesterday's trading session, Bitcoin has recovered and is currently hovering around $37,000.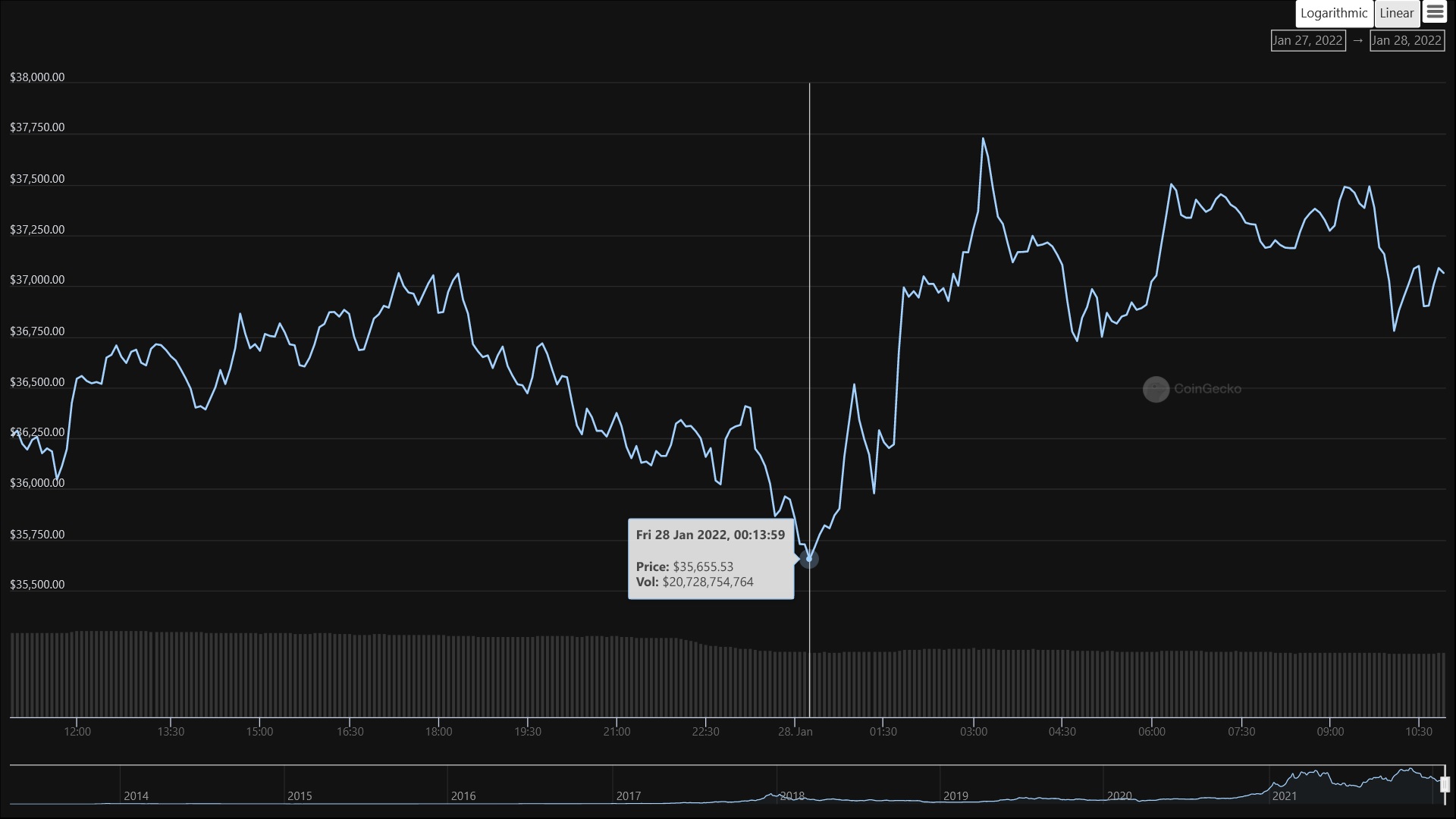 Bitcoin 24 hour trading chart. Image source: CoinGecko
Despite still being over 46% off its November peak, the leading cryptocurrency appears to have weathered the midweek storm. The bulls will attempt to protect the USD 37,000 level as it could be a stepping stone for an uptrend heading into the weekend.
The post expert Lyn Alden sees Bitcoin not falling below USD 20,000 appeared first on BitcoinMag.de.