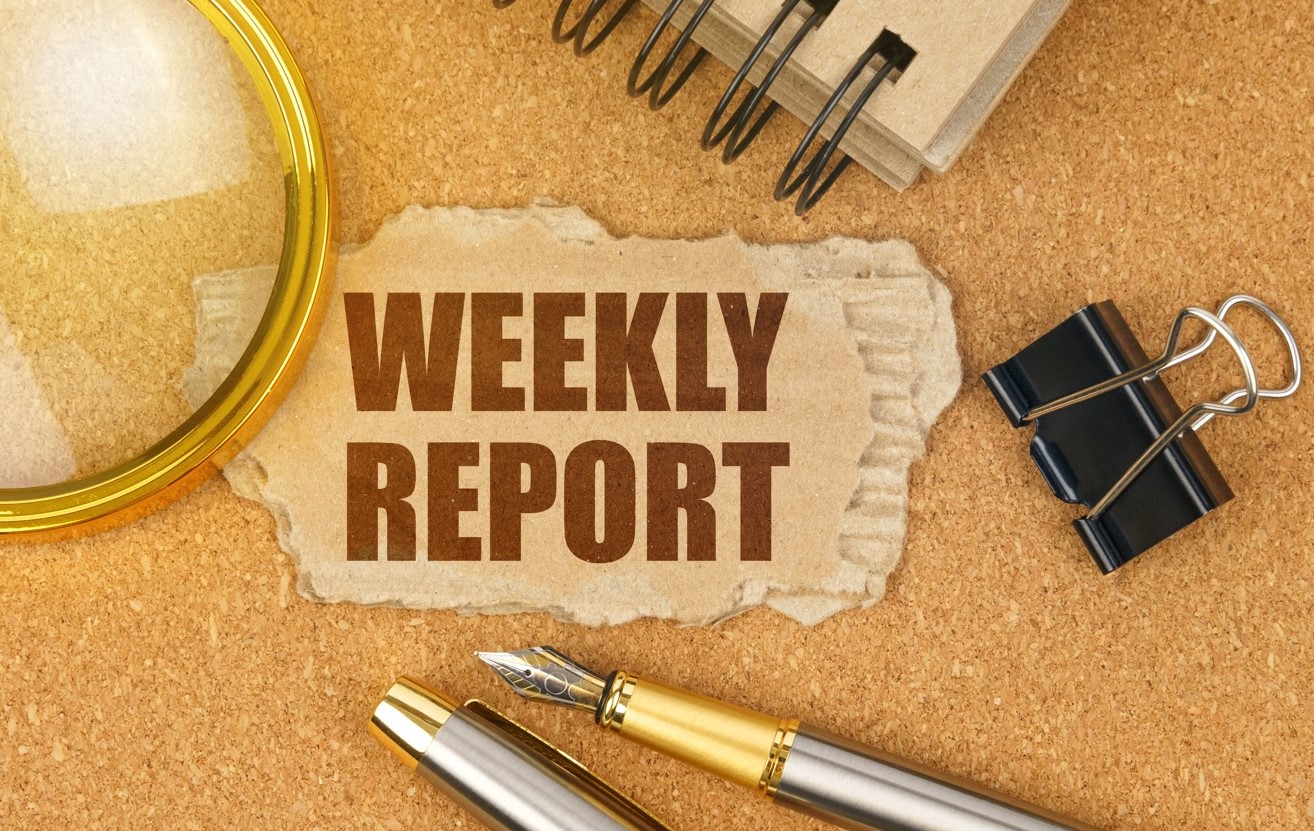 The cryptocurrency market is green with the majority of coins posting positive numbers on 24-hour and 7-day changes. Terra's LUNA and meme coin Dogecoin are leading the 7-day gains, while Cardano's ADA is beating the 24-hour gains at the time of writing.
Among other headlines outside of the markets, a Swiss bank has issued more optimistic forecasts for the pioneer cryptocurrency. The IMF has raised concerns that crypto's movement along with stocks could raise financial stability concerns.
Find more details on these and other exciting events here.
Bitcoin has matured, but its parallel movement with stocks poses risks, says IMF
The International Monetary Fund (IMF) recently published new research on global financial stability. It was accompanied by a blog post in which the IMF warned that Bitcoin is increasingly becoming an integral part of the digital asset ecosystem, a cause for concern.
The Monetary Board argued against the idea that Bitcoin is a hedge against inflation. The reason for this was that after the US government provided financial support to the economy at the beginning of the pandemic, both Bitcoin and stock prices skyrocketed.
This meant major digital assets, BTC and ETH, saw a stronger connection to stocks. For comparison, the correlation coefficient between Bitcoin and the S&P 500 remained constant at 0.01 between 2017 and 2019.
In the 2020-2021 pandemic period, that number rose to 0.36. The blog noted that the increasing adoption and proliferation of crypto as an integral part of economic systems could soon raise financial stability concerns. Hence, it recommended creating a global regulatory framework for crypto.
The CEO of the Swiss bank predicts a record high for Bitcoin in 2022
The CEO of Switzerland-based SEBA Bank said Bitcoin could be on track to break its all-time high this year. During Wednesday's Crypto Finance Conference, Guido Buehler told CNBC that according to his company's internal valuation, Bitcoin was priced at between $50,000 and $75,000.
Therefore, he expects the value of the world's largest crypto coin to increase to this level over time.
Buehler quotes institutional investors when asked what makes the belief in the value of Bitcoin rise to this price. He explained that as a bank, they had " asset pools " waiting for the right moment to put their money into the coin.
After falling below the crucial USD 40,000 support earlier in the week, Bitcoin found its footing and hovered around the USD 43,000 range. Bitcoin's recovery was swift, and markets were boosted by news that the consumer price index was up 7% over the past month.
Mike Novogratz of Galaxy Digital said last week CNBC that his company recorded an increase in demand from institutional investors. In addition, he explained that these investors would establish positions to buy at his projected floor for the coin of $38,000 to $42,000.
Solana is billed as the "Visa" of tomorrow's crypto world
Bank of America showed ebullient optimism earlier this week in Solana. The bank's digital asset strategist Alkesh Shah wrote in a research note published Tuesday that the ecosystem could become the "Visa of the digital asset ecosystem ."
Explaining the claim, Shah noted that Solana blows its competitors out of the water considering it hosts more than 400 dApps offering services on the network like NFT marketplaces.
In addition, Solana offers remarkably high network performance with up to 65,000 TPS. In comparison, Visa averages around 1,700 TPS, while Ethereum averages around 15 TPS.
Shah also suggested that Solana's low fees, scalability, and ease of use have made it convenient to continuously bite off chunks of Ethereum's dominant market share. Conversely, while secure, Ethereum lacks scalability, leading to congestion and high gas fees.
Solana, whose native token SOL ranks fifth in crypto market cap, grew alongside other crypto ecosystems throughout 2021. The network saw massive strides in development across the ecosystem and experienced faster growth than market giant Ethereum at the same time in history.
Bitcoin will never be an inflation hedge, stresses billionaire investor Mark Cuban
Dallas Mavericks owner Mark Cuban has refuted the notion that Bitcoin could serve as a hedge against inflation.
During a recent Twitter exchange with YouTuber Preston Pysh, the billionaire investor said Bitcoin is not and never will be a hedge against inflation.
He also assumed that his coin of choice, Doge, was a better alternative to spend, noting the 1-year performance rating between the two coins. He also noted that the DOGE/BTC pair has remained unchanged for the past 30 days.
In the past, the shark tank investor hasn't entirely welcomed Bitcoin. In an April 2020 episode of the Pomp podcast , Cuban said it was easier to trade bananas than Bitcoin.
A crypto advocate, his NBA team began accepting payments in crypto for merchandise and game day tickets in 2019. However, Cuban has found that users are reluctant to spend their bitcoin, believing it to be a potentially valuable asset.
On the other hand, he said, many fans spend using Doge because it is easy to trade and not worth that much, so people are willing to let go.
Kim Kardashian, Mayweather, in trouble over pump-and-dump allegations
A class-action lawsuit named celebrity Kim Kardashian, boxer Floyd Mayweather Jr. and former basketball star Paul Pierce as defendants in a case alleging they promoted a counterfeit token.
The lawsuit, filed by New York resident Ryan Huegerich and other investors, alleges that the named individuals used their popularity to influence investors to put their money into the Ethereum MAX.
The filing suggests that public figure endorsements of the token were just a cover for the token's creators, Connecticut's Steve Gentile and Florida's Giovanni Perone, to inflate the token's price. The lawsuit alleges that the two creators later sold a portion of their EMAX holdings " at substantial profits ."
Kim Kardashian has promoted EMAX to her more than 250 million Instagram followers and shared a post that appears to support the token. Mayweather wore shorts with the URL of Ethereum Max during a match with Logan Paul, and Pierce did so on Twitter.
Huegerich's attorneys concluded that the EMAX creators resorted to a pump-and-dump scam with the celebrities to raise the price and then sell. Notably, the lawsuit failed to mention the cost and recipient of the dumped tokens and whether the celebrities benefited from it.
The post Cryptocurrency Market Stabilizes , Most Coins Record Plus appeared first on BitcoinMag.de .