---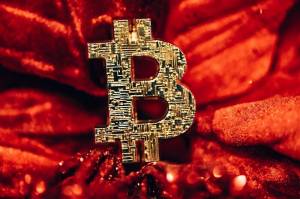 Source: unplash.com/@quantitatives Bitcoin (BTC) has decreased by more than 20% in the last 7 days. Its rate has plunged to an area unseen since July 2021. The fact that the cryptocurrency has lost more than 50% of its value from its ATH could have created confusion among MicroStrategy investors. This is because it put a lot of money into Bitcoin, and even borrowed its further accumulation. Its CEO, Michael Saylor, decided to reassure shareholders.
Bitcoin with a strong decline in value
The largest cryptocurrency is still in a downtrend. In the last 7 days, it has already lost over 20% of its value. Currently, its price fluctuates around 31 thousand. hole. The highest peak on the Bitcoin chart was recorded in November 2021. It was then over 68,000. hole. Since then, BTC has become cheaper by more than 50%. The sharp decline in the value of a leading cryptocurrency has caused anxiety among MicroStrategy shareholders. It should be recalled that it is the largest Bitcoin institutional investor among public companies. So far, the company managed by Michael Saylor has accumulated over 129 thousand. BTC coins. In addition, in March this year. its subsidiary borrowed $ 205 million. from Silvergate Capital Corporation under the leverage of the Silvergate Exchange Network (SEN). These funds were to be used by her, inter alia, for further investment in this virtual currency.
You can invest in cryptocurrencies in the form of CFDs with, among others, the Plus500 broker. Create an account and start trading!

I WANT TO TRADE IN CFD ON CRYPTOCURRENCIES



77% of retail investor accounts lose money when trading CFDs with this provider. Consider whether you can afford the high risk of losing your money. The above-mentioned loan was secured with 19,466 Bitcoins from a trustee authorized by both parties. The value of these BTCs must remain above $ 410 million. If the price of the largest cryptocurrency continues to weaken and falls below the indicated amount, MicroStrategy will be required to replenish the deposit with more Bitcoins.


To reassure investors, Michael Saylor recalled that the company still has 115,109 BTC coins that he can pledge. If the price of the largest cryptocurrency fell to around 3.5 thousand. dollars, which is unrealistic, still this number of Bitcoins would cover the security.
MicroStrategy has a $ 205M term loan and needs to maintain $ 410M as collateral. $ MSTR has 115,109 BTC that it can pledge. If the price of #BTC falls below $ 3,562 the company could post some other collateral. See slides 11-12 in Q1 2022 presentation. #HODLhttps://t.co/9WHsIB6Usx – Michael Saylor⚡️ (@saylor) May 10, 2022
MSTR Stock Price Weakening
MicroStrategy began purchasing BTC in 2020. The company said it would rather hold funds in this cryptocurrency than in a fiat currency. So it chose a long-term investment strategy. The accumulation of Bitcoin made MicroStrategy gain more media attention. Then, a strong decline in the value of this virtual currency, in a way, weakened the MSTR share price. The Bitcoin bear market has pushed the value of MicroStrategy to its lowest level since 2020. Currently, the price of the MSTR is $ 225.52. The course slipped from around $ 490. in April this year. In February 2021, it was in turn over 1 thousand. hole.
The author also recommends:
Follow us on Google News. Search what is important and stay up to date with the market! Watch us >>