---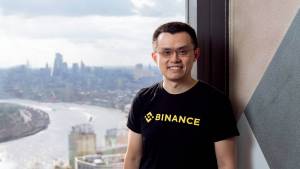 Changpeng Zhao. CEO of Binance. A federal judge dismissed a class action lawsuit claiming that the Binance cryptocurrency exchange platform violated US securities law by failing to register as a broker-dealer or exchange and selling cryptocurrency tokens that were not registered with the US Securities and Exchange Commission (SEC). The judge ruled that domestic law did not apply to Binance as it was not a US stock exchange and the case was brought "too late".
Binance outside the US jurisdiction
The original U.S. District Court complaint for the New York South District was brought by a group of investors who claimed to have invested in EOS, BNT, SNT, QSP, KNC, TRX, FUN, ICX, OMG, LEND tokens in 2017 and 2018 , ELF and CVC. Later, an amended complaint was filed with only nine tokens exchanged, removing BNT, SMT and CVC. Investors claimed that the tokens had lost a significant portion of their value since their purchase, and demanded compensation for the price paid for the tokens and the fees paid to Binance in connection with their purchase. – Binance and the Issuers have illegally carried out millions of trades, including soliciting, offering and selling securities without registering tokens as securities and not registering Binance with the SEC as an exchange or broker-dealer. As a result, investors were not made aware of the significant risks associated with these investments, as required by federal and state securities laws, the lawsuit states. Investors further claimed that Binance took advantage of the enthusiasm sparked by cryptocurrencies by launching tokens and initial coin offerings (ICOs) on behalf of the projects and profited from associated transaction fees, and added that they "purchased the tokens with a reasonable expectation of a profit to own them" .


In his decision on Thursday, March 31, Judge Andrew L. Carter said that because investors had waited more than a year to file a complaint after purchasing the tokens, they filed a lawsuit too late. Most of the tokens were purchased in 2018 and the original filing was not due until April 2020. Investors have argued that since the SEC released the rules under which digital tokens are securities in April 2020, time to file a complaint should begin thereafter, but Carter considered that the relevant provisions apply when an alleged violation occurs, not when it is discovered. Judge Carter also stated that national securities laws did not apply to Binance as it is not a national stock exchange in the US and is based in the Cayman Islands. Binance uses Amazon Web Services to host its infrastructure, which is based in the United States, but that's not enough to make Binance a national exchange.


Complainants must show more than that they purchased the tokens while located in the United States and that title was passed in whole or in part through the servers in California that host the Binance website, Judge Carter wrote in the justification.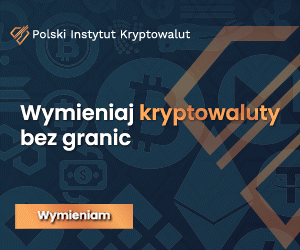 The partner of the article is the Polish Institute of Cryptocurrencies, an exchange office that allows the exchange of over 460 cryptocurrencies both stationary at one of the points located throughout the country, as well as with access to the customer or remotely via BLIK. The entire transaction is 100% safe and will take you no more than a few minutes.
The author also recommends:
See other phrases most searched for today: nitrogen stocks chart | oil prices | forint to zloty exchange rate | cryptocurrency rates | jsw stock price | cdprojekt actions | pkn shares | average euro exchange rate | Follow us on Google News. Search what is important and stay up to date with the market! Watch us >>