Andorra has positioned itself as a very interesting outlet for those Spaniards who feel that their lifestyle is harmed by the laws of the country, and who seek financial freedomSpecifically, investors in cryptocurrencies have found in this territory an ideal one for their businesses, being able to develop in this area without having to allocate so much money to taxes.
Throughout history, both individuals and firms have tried to establish themselves in those territories where the laws are more favorable to their activities. Of course, that was to be expected with cryptocurrencies. So, If you invest in cryptos and are thinking of going to a country that promotes them, we advise you to review these basic requirements to live in Andorrawhich is one of the favorite destinations of Spaniards like you.
Obviously, local provisions and geographical proximity have made this one of the favorite choices for those thinking of settling outside of Spain. And best of all, the requirements to live in Andorra are relatively easy to meet, so most interested parties can settle in that territory.
Having made this introduction then, let's see some of those issues that you should take into account in order to settle in Andorra. And not only you, but to be able to take with you the things you have achieved in Spain.
What is needed to live in Andorra?
Well, first of all, to aspire to live in Andorra you must be of legal age, and not have a criminal record. Besides, It is likely that during the process you will be subjected to a medical reviewwhich aims to find out what your state of health is, in order to prevent you from wanting to take advantage of the health system.
Next, you will be asked for proof of having an apartment in the country, which can be either your own or rented, committing yourself to reside there for a minimum of 183 days a year. That is, 50% of the time in its territory.
Finally, you have to have a deposit of 15,000 euros. And create a company in Andorra if what you are really interested in is obtaining residency. These are the most relevant aspects to start dreaming with this idea.
Can I register my car there?
Another good news is that, as we said, everything you have achieved in Spain can accompany you to Andorra. Especially that of cars is a topic that usually worries, especially because of the differences according to the country.
The fact is that you can register a Spanish car in Andorra, complying with requirements similar to those of Spain. You will have to pass a technical inspection, you must have a valid insurance policy, you must be discharged in your country of origin. And, if it is over 25 years old, it can be declared a "classic car".
In other words, your adaptation to Andorra will be much easier and faster by having your own personal car.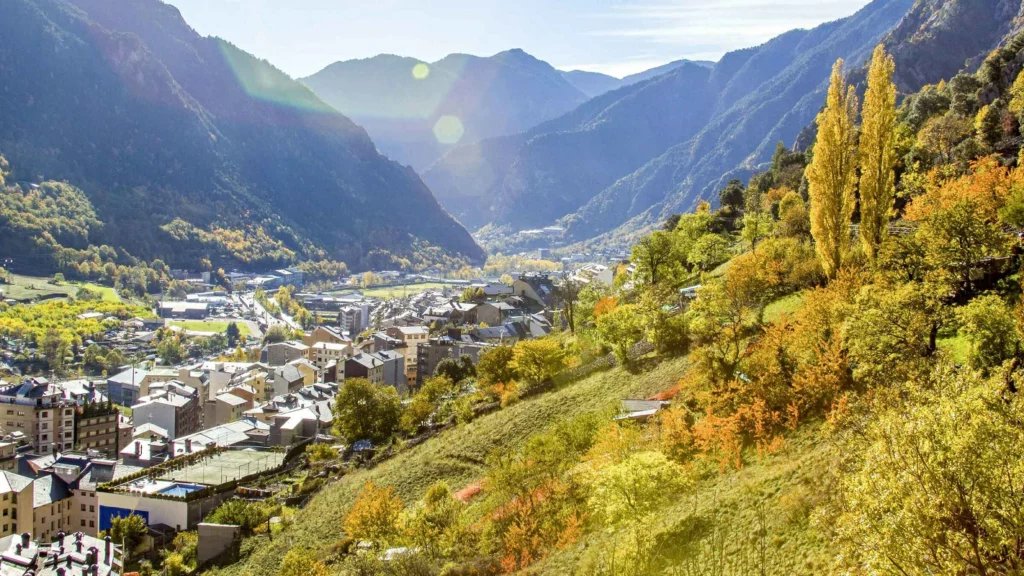 Reasons to live in Andorra
Tax system: Undoubtedly Andorra's tax system, very attractive to most people, is one of the reasons why thousands of Europeans settle there every year. Searches on topics such as Andorra cryptocurrency taxes are incessant, and the results encourage you to take this step.Tranquillity: Andorra is a safer country than its neighbors Spain and France, with up to half of reported crimes. The degree of delinquency is one of the lowest in the world, and in general life is quiet.Climate: if the Spanish climate is usually valued very positively, that of Andorra has nothing to envy. The sun comes out practically every day, and the heat is not oppressive even during the summer days.Education: In this country, the Catalan, Spanish, and French educational systems coexist, and you can choose any of them. In addition, many private centers have enormous international prestige.Health: Andorra has a very advanced health system, which adapts to the needs that its citizens may have, covering up to 75% of the Government's medical visits. And up to 100% for those who do not have sufficient resources to pay for their interventions. Thus, health coverage is truly magnificent.
What else would you like to know about the requirements to live in Andorra?
Share it with your friends!