Axie Infinity conquers 1 million active users with R$5 billion in trade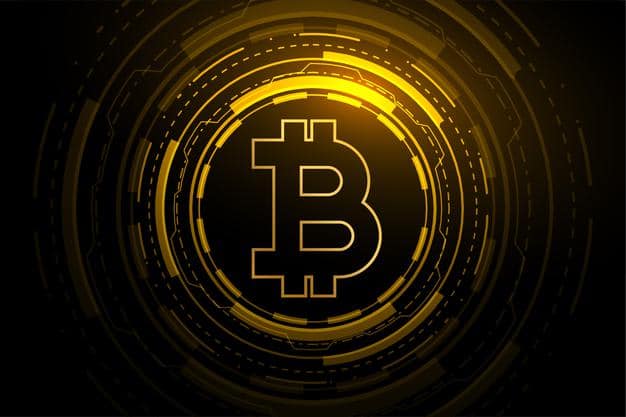 The Axie Infinity game continues to grow, according to data revealed this Friday by developer Sky Mavis the game reached 1 million active users and the AXS token became one of the best assets of 2021. With more than 687,000 players in the version alone of the Android game, which is still in beta, Axie's official Twitter account celebrated the achievement of 1 million players." It's official. More than 1M active players! Let's keep moving forward together"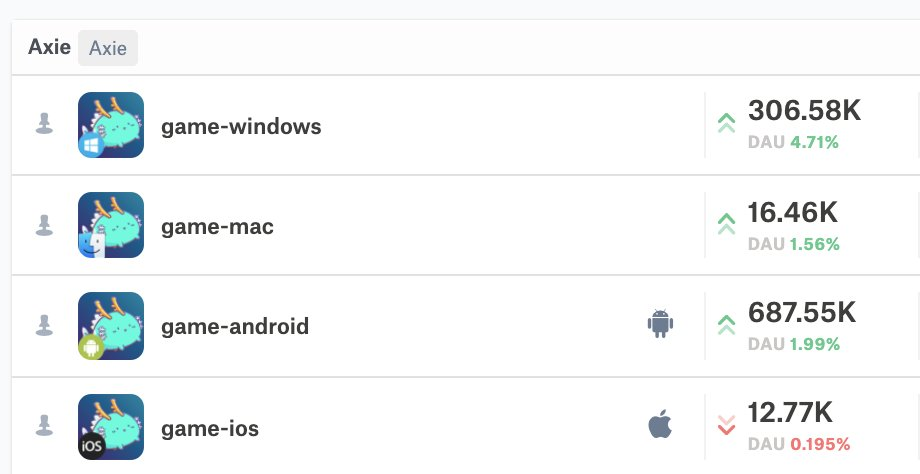 The brand impresses, but is still far from famous titles like Roblox, Clash of Clans and Candy Crush, which in the US alone for Android had more than 1 million active users in April 2021.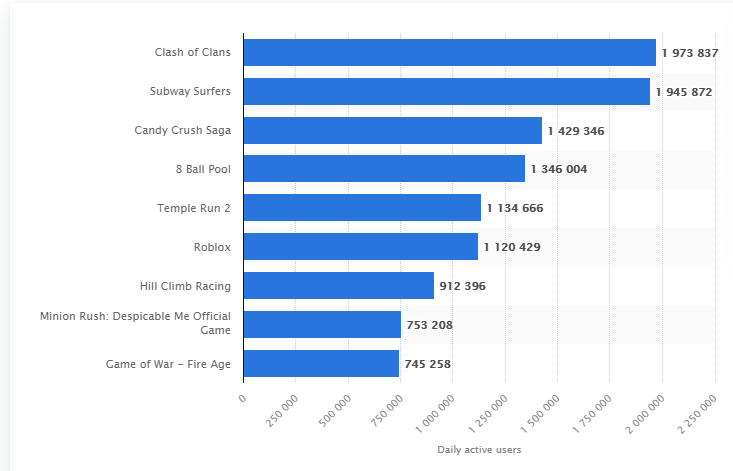 Daily active users in the US on the Google Play Store by most popular game
AXS and SLP, two currencies and the same economy
The AXS, governance and reproduction token (breeding), valued more than 5,000% according to Coingolive data and is trading at R$214.25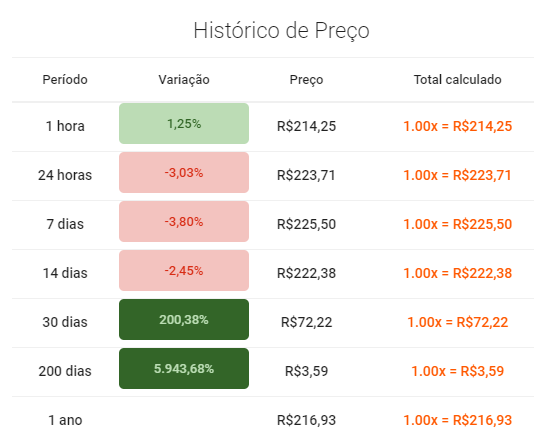 AXSA's high AXS price history makes sense as there is increasing demand for the asset. It is used for creating new characters called Axies. The token will also be used for governance, allowing players to suggest improvements to the game. AXS has a limit of 270 million tokens issued. As per the Etherscan website, there are a total of 11,782 AXS holders in the Ethereum blockchain. While the Smooth Love Potion (SLP), token gained by defeating NPCs and completing in-game missions, has had a 'only' 1099% increase over the past 200 days. SLP is also used to build new characters, however it is inherently inflationary and has an infinite supply.
AXS price can grow more?
The game's developers are working to deliver more updates and increase the user base, as well as the demand for AXS if the updates succeed. A new battle system is being developed, it will include a PVE (player against the environment) adventure mode ) and Axies card upgrades with drops in gameplays. Named Battles V2, it will introduce Axie to a new audience, and will likely allow new players to enter a free-to-play model.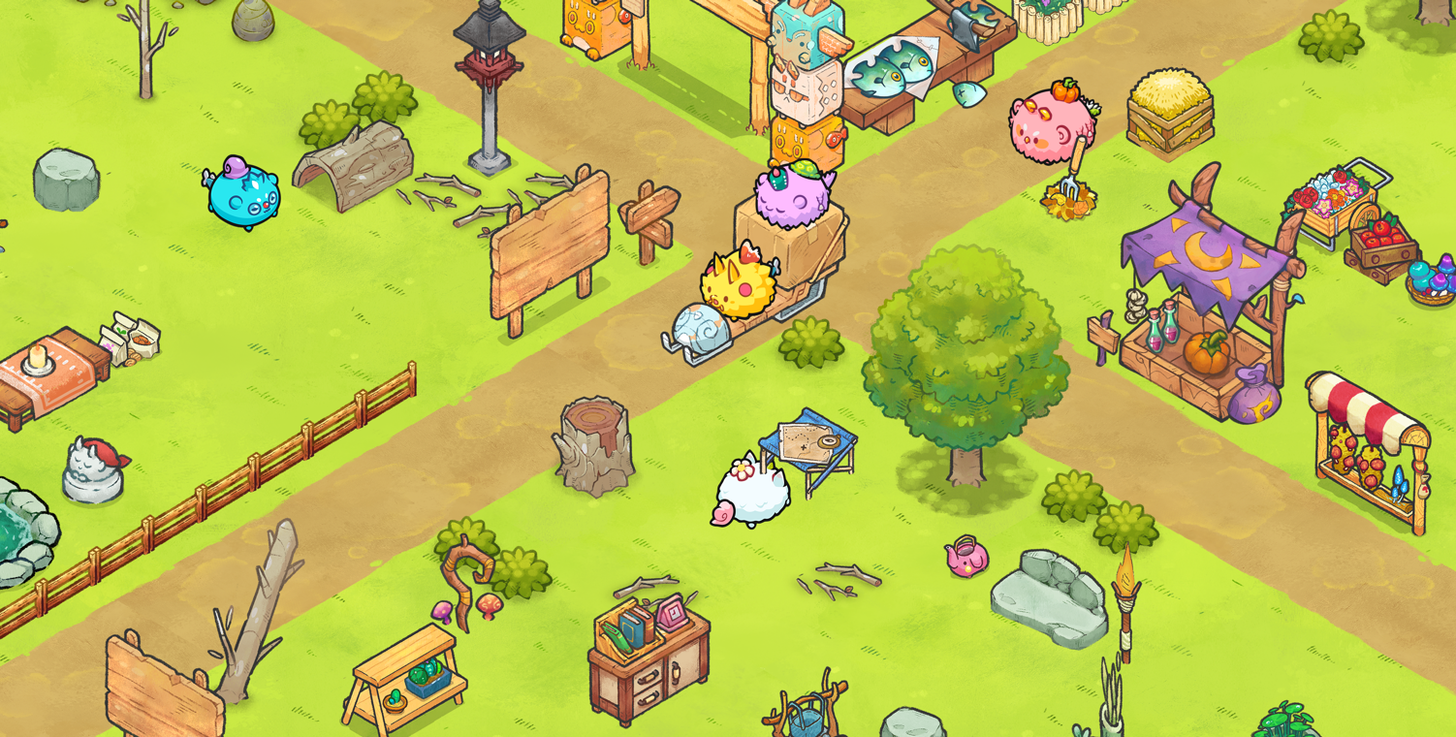 The game will also introduce a land system, creating new ways to use the Axies. "Land is a highly anticipated experience centered on harvesting resources, building a settlement and fighting for control over territory." said producer Sky Mavis. The sale of Axies reached R$5 billion, becoming the first NFT generation platform to reach this mark.

Remember that the game is still in beta, with limited participation for ios and instabilities due to high demand. If developers get the same numbers from games like Candy Crush, Roblox and Clash of Clans we could see an even bigger rally. Everything will depend on the game's development, platform improvements to bring stability and maintenance of a healthy economy. Read too: