The use of credit cards is something extremely common in people's lives. There is such a great demand for these products that banks and other financial institutions, authorized by the Central Bank to issue credit products, offer different ways of using credit cards. That's why it's important to know how to use it to your advantage. There are credit cards that can only be used by people who have within their financial characteristics, some are more common and can be requested even by people with a dirty name, in short, there are several varieties of credit card and there will always be one that will fit with your priorities and financial strategies.

Among so many types of credit cards, which each carry their specific benefits, another thing that defines them is the price ranges and how they can have significant differences when analyzing the limit of these cards. The types of credit cards are those that represent the results of your actions regarding your financial position within the bank. An example is the difference between the Gold card and the Platinum card, each one offers its advantages according to your income. Gold is for incomes from R$2000.00 to R$2,500.00, while Platinum is from R$5000.00 to R$6000.00. It is worth remembering that the benefits are different and also the specific amount of income may vary depending on the financial institution.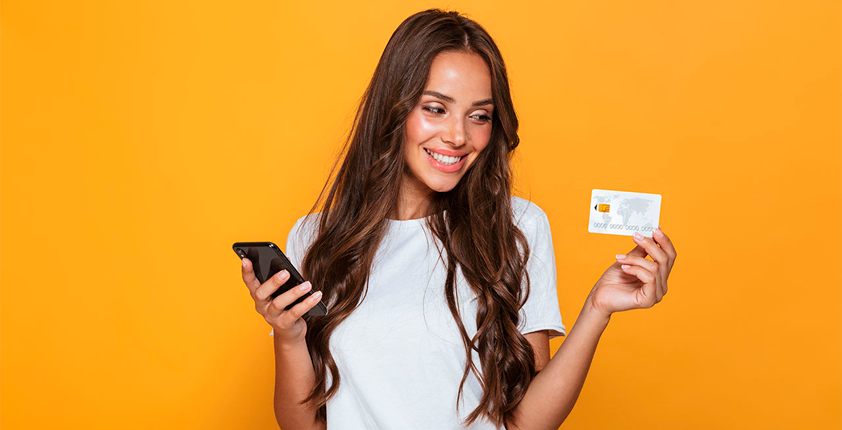 How does limit release work?
As the idea is to use the credit card to your advantage, it is important to pay attention to the credit available to you. Every card has a limit credit, which will define how much you have available to use. As you use it, the amount spent will be part of your invoice and when you pay it, you will have the limit available to use again. As for the payment of this invoice, there are three ways to pay.
Pay the total bill
When you pay in cash with your credit card and on the due date, you pay the full amount of the invoice on the due date.
Share in-store purchases
When you pay in store, the cash amount is withdrawn from your limit. However, you pay it from month to month and release the limit as the invoice is paid. So if your limit is R$400.00 and you spend R$350.00 in a store and pay that purchase in 2 months, the amount on the invoice will come to R$175.00 for two months and that same amount will be released after the payment.
Install invoice
What is also possible is that you use the R$400.00 of your limit and when the invoice arrives you cannot pay it completely. For this, there is the option of negotiating its installment with the bank, however there is interest (often high) involved. It is because of this last issue that there is a need to know how to use the credit card without it harming you and being the starting point for you to get in debt.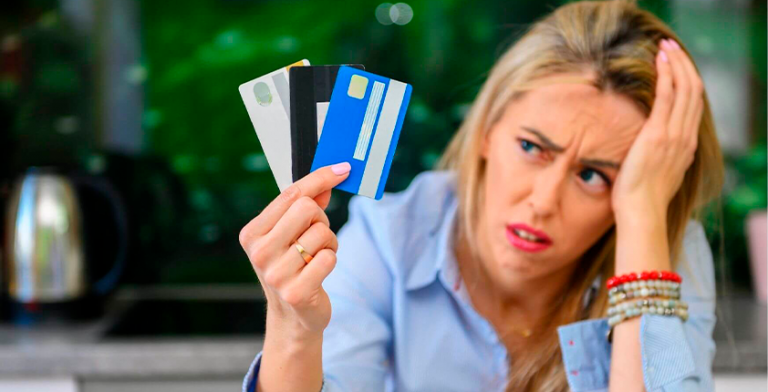 Tips for using a credit card and not getting into debt
It may seem that having that money free means that you can buy whenever you want whenever you want, but it is important to know this freedom and use it responsibly, after all, the consequences will come and they can be bad. So here are the essential tips for you not to get into debt with your credit card:
Prioritize your expenses
Many monthly expenses can be paid on your credit card, so you can use your credit card to pay them. The advantage of this is being able to use the benefits that came with hiring your credit card, so if it has, for example, a rewards program, you can choose the most advantageous and that fits you and have discounts when buying in partner stores of the bank. , for example.
Make a financial plan
After deciding which card to choose and how you want to benefit from it, plan your finances, separate your expenses and track them, so you'll always know how much bill you have to pay.
Have a maximum limit of 50%
This is something that needs to be within your financial planning, you can avoid big surprises and have greater control if the limit is half your salary. It is also important to try to have only one credit card, or if you want to use the benefits of one as well as the other, do not allow the sum of the available limits to exceed this percentage of 50%.
Pay attention to installments
Always try to buy in cash, only buy in installments when you plan to pay the installments, that way invoices will not accumulate. So many purchases in installments can make you need to pay your bill in installments and we know that this payment will have interest involved, which requires an amount beyond 50% of your salary.
Don't run away from your priority
There are different types of credit cards, each with advantages aimed at different goals. A store credit card, for example, gives the consumer advantages when shopping at that store. On some international credit cards, benefits are offered to people who need miles to get discounts on airline tickets and, in addition, to be able to make purchases with that same card. Now, if your priority is not to have miles but to have discounts at a specific store, it is not valid for you to do both types, only the one that will have the benefits and will be able to pay its expenses. Disclaimer: The text presented in this column does not necessarily reflect the opinion of CriptoFácil. Read also: Best investments for children Read also: Loans: learn to do and not get into debt Read also: Apps and Business: Make money through apps